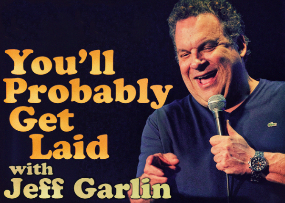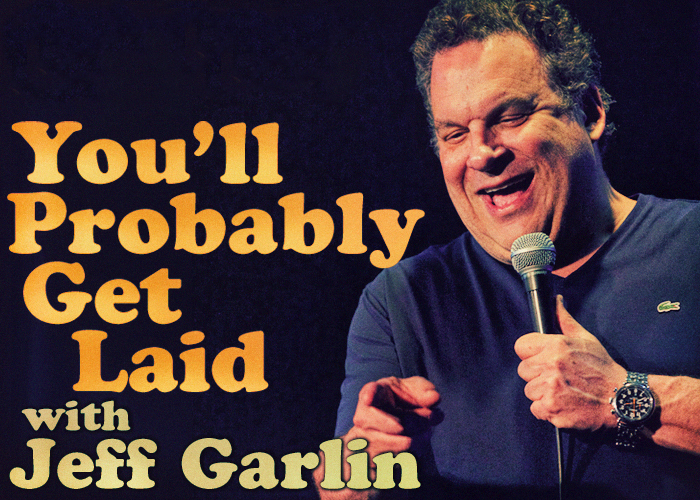 You'll Probably Get Laid with Jeff Garlin
You missed it! This show has passed.
Jeff Garlin's Bio
Jeff Garlin's talent encompasses writing, producing, directing, acting and performing stand-up comedy. Garlin co-stars in the ABC hit comedy THE GOLDBERGS, which was recently picked up for a fifth and sixth season, with the fifth season beginning this Fall. He is also known as Executive Producer and co-star of the critically acclaimed HBO comedy CURB YOUR ENTHUSIASM, which will return this October. Garlin was most recently seen in the film HANDSOME, which he also directed and co-wrote with Andrea Seigel. The film, which was released May 5 on Netflix, is a Columbo-style mystery comedy about LA homicide detective Gene Handsome, who tries to make sense of his life as he solves crimes. He's really good at one of those. The film also stars Christine Woods, Natasha Lyonne, Amy Sederis, Steven Webber, Eddie Peppitone, Timm Sharp and Leah Remini. Garlin will also produce alongside David Miner and Vern Davidson. Garlin adapted his solo stage show I WANT SOMEONE TO EAT CHEESE WITH into an independent film that premiered at the Tribeca Film Festival to critical acclaim and went on to be successful release for IFC in 2007. His second feature as writer, director and star, DEALIN' WITH IDIOTS, was released by IFC in July 2013. Garlin most recently served as the executive producer on the 2014 Academy Award-nominated documentary FINDING VIVIAN MAIER, about a mysterious nanny who gained a posthumous reputation as one the most accomplished street photographers. Garlin has extensive voice-over acting credits, including Disney Pixar's WALL-E (The Captain), TOY STORY 3 (Buttercup the Unicorn), and CARS 2 (Otis). In 2012, Garlin authored the nonfiction book Curbing It (Simon & Schuster), in which Garlin shares his eye-opening journey to reduce his waistline and his carbon footprint during the production of the seventh season of HBO's CURB YOUR ENTUSIASM. Garlin hosts a live show at the Largo theatre in Los Angeles. Guests have included Larry David, Conan O'Brien, Zach Galifianakis, Will Ferrell, J.J. Abrams, Vince Gilligan, Lena Dunham, Michael Moore, Amy Poehler, Jeff Tweedy and Judd Apatow among others. Garlin lives in Los Angeles with his wife and two sons. His hobbies include photography and taking naps.
Learn More