A Brief History of the Improv
60 Years in 600 Words.
It was the tiniest hellhole in Hell's Kitchen, a bare bones conversion of a defunct Vietnamese restaurant that had an interior brick wall and not much else.
In 1963, Budd Friedman hoped to open a 50-seat space where Broadway performers could meet after their shows and he could serve up food, drink and a piano. Soon, there were sing-alongs into the wee hours—Judy Garland brought daughter Liza, Bette Midler brought her piano player, Barry Manilow. Dustin Hoffman would substitute when the regular Improv pianists went on break.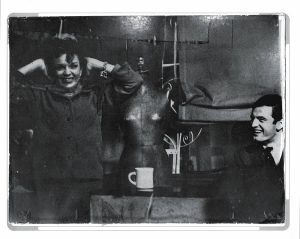 One night, almost by accident, the Improv's first comedian Dave Astor, took the mic to try out material – and a new form of live entertainment was born. Simply, Stand-up.
The Improv became the first comedy club in America and its mini-stage soon dubbed the most valuable real estate from which to launch major comedy stars.
The giants of American comedy all vied for Improv stage time, including Lenny Bruce, Richard Pryor, George Carlin, Robert Klein, Joan Rivers, Billy Crystal, Andy Kaufman, Robin Williams, and Eddie Murphy. Lily Tomlin hijacked a parked limo and had the confused driver circle the block so she could be seen making a proper entrance for her meeting with Friedman. Jay Leno drove a loop between his hometown Boston and New York, often sleeping in his car at the Improv's entrance in the hopes of getting noticed by Friedman.
Over the years, many future stars and industry leaders simply worked at The Improv, rarely touching the stage. Among the fraternity of door hosts were Danny Aiello, Keenan Ivory Wayans, Joe Piscopo, Jimmy Miller, Daniel Baldwin, and Judd Apatow. Les Moonves tended bar. Chris Albrecht was the manager in-charge, clearly the right steppingstone to later becoming Chairman and CEO of HBO.
In the 1980s and 90s, The Improv Comedy Clubs rapidly expanded, first to Hollywood's Melrose Avenue, complete with trademark piano and brick wall, then across 20 cities while continuing to launch a new generation of comedic voices, including Ellen DeGeneres, Ray Romano, Tim Allen, Sarah Silverman and Drew Carey. "An Evening at The Improv" became a hit series on cable television with Friedman playing emcee for 15 years.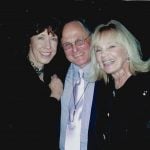 Today, after six decades, through stable and turbulent times, the Improv stages continue to provide a premium platform for hundreds of artists to speak their truth in front of that iconic wall. Many of today's most celebrated and contemporary artists were first introduced on Improv stages, including Gabe Iglesias, Damon Wayans, Chelsea Handler, Craig Robinson, Taylor Tomlinson, and Bert Kreischer.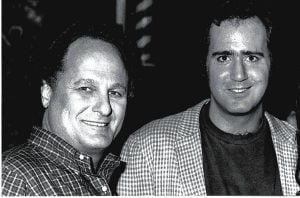 In 2023, The Improv celebrates its 60th birthday and, while it remains the largest network of premium live comedy clubs in the United States, its future was anything but guaranteed.
Copy-cat clubs sprung up in the shadows of Budd Friedman's early success. Booking wars for top talent ensued. There were lost leases and industry talent strikes and a massive fire that almost reduced The Hollywood Improv to ashes. In fragile economic times, past Improv performers, including Jay Leno and Andy Kaufman and Robin Williams pitched in with fundraising shows, or to help paint the showroom walls and replace roof tiles.
Somehow, through decades of shifting audience trends, thousands of comedians who killed and bombed (sometimes on consecutive nights) and increased industry competition, The Improv survived.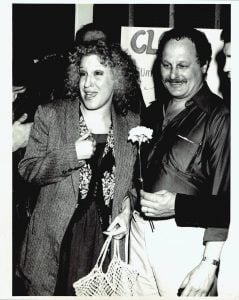 In 1963, it was a largely haphazard experiment to see if talent would gather.
In 2023, it is widely regarded as the leading brand in live comedy, providing an intimate setting to see superstar talent or witness that electric moment when the audience discovers next gen talent for the first time.
Dave Astor had no idea what he started.