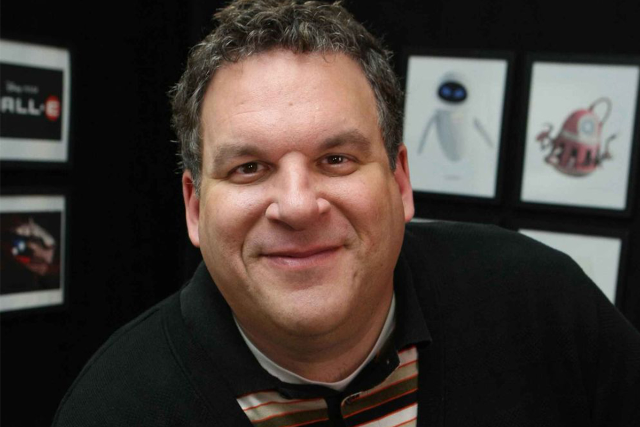 Jeff Garlin's Bio
Jeff Garlin's talent encompasses writing, producing, directing, acting and performing stand-up comedy.



He is known as the Executive Producer and co-star of the critically acclaimed "Curb Your Enthusiasm," which recently aired its tenth season, and was renewed for an eleventh, on HBO. As Executive Producer, Garlin was previously nominated for an Emmy Award for "Best Comedy" for their ninth season. He is also known as the patriarch Murray Goldberg on ABC's "The Goldbergs." The Goldbergs which is currently in its eighth season.



Garlin's Netflix stand-up special, "Jeff Garlin: Our Man in Chicago" is currently streaming globally on the platform. Filmed in his hometown, Chicago and on the 37th anniversary - to the day - of his comedy debut, the one-hour special is ripe with Garlin's signature blend of storytelling and improv.



Last year, Garlin opened his first photography show at the Leica gallery in Los Angeles called "Big Bowl of Wonderful" with part of the proceeds from the print sales benefiting the charity F-Cancer. Upcoming, he will be releasing a book of his photography.



Garlin recently returned to the Toy Story franchise, reprising his role as Buttercup in "Toy Story 4," which grossed more than $1 billion dollars worldwide. Garlin has extensive voice-over acting credits, including "Paranorman" (Perry Babcock), Disney•Pixar's "WALL-E" (The Captain), "Cars 2" (Otis) and "Toy Story 3" (Buttercup the Unicorn).



Recently, he co-wrote, directed, and starred in "Handsome," the first Netflix murder mystery.



In 2012, Garlin authored the nonfiction book, "Curbing It," (Simon & Schuster), in which he shared his eye-opening journey to reduce his waistline and his carbon footprint during the production of the seventh season of "Curb Your Enthusiasm."



Garlin lives in Los Angeles and Chicago. His hobbies include taking naps.