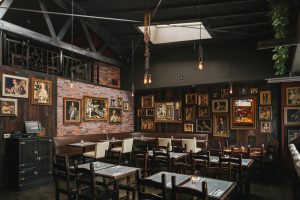 Hollywood Improv/Improv Restaurant
8162 Melrose Avenue, Hollywood, CA 90046 (
Map
)
Located on famous Melrose Avenue, The Hollywood Improv is recognized for developing the careers of countless comedy superstars as well as the serving as the setting of the popular television show "'An Evening at the Improv." Located amidst some of Los Angeles' best restaurants, shopping and hotels, the club is an ideal location to host corporate events, wedding receptions, business meetings, fundraisers and much more. Offering a variety of food and drink choices in several rooms, including the main room which seats 200, there is plentiful neighborhood parking and an optional valet. The venue can also facilitate a variety of presentations, support live music and DJs and attract world calibur talent for any type of event.
Venue Capacities:
– Main Showroom: 170 Capacity
– The Lab: 55 Capacity
– Improv Restaurant: 80 Capacity
Contact
Fill out the form on this page or message events.hollywood@improv.com
More Info
Plan your event
Thank you for your submission. A representative will call you as soon as possible. Your business is appreciated very much.