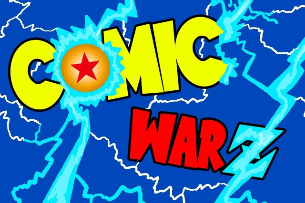 Comic Wars ft. Miranda Meadows, Nate Welch, Angie Stroud, CJ Price, Effie Meadows, Lulu Jovovich, Handren Seavey, Kim McVicar, Nick Torchon, Elise Golgowski, Travis Clyburn, John Luna, and more!
You missed it! This show has passed.
Kim Congdon's Bio
Kim Congdon is a Los Angeles based Comedian, TV Writer, and Producer. She's been seen on Comedy Central, MTV, and was a writer for TruTV's Impractical Jokers. When she's not on stage telling jokes or roasting the crowd, you can catch her cohosting her podcast, "Broad Topix" available on all podcast platforms.
Learn More