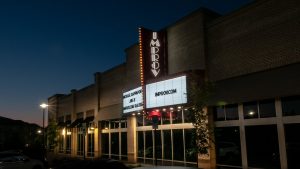 Raleigh Improv
1224 Parkside Main Street, Cary, NC 27519 (
Map
)
The Raleigh Improv is an ideal setting for corporate events, wedding receptions, business meetings, fundraisers and more. The venue can comfortably seat hundreds of patrons with plenty of available parking. The club is able to facilitate a wide variety of presentations as well as support both live music and DJs.
Group Packages
If you have a party of 5 or more people, please contact our booking staff at events.raleigh@improv.com. If you have a particular show in mind, make sure to note the performer or show name, date, and time of the performance.
Venue Capacities:
Main Showroom: 460 capacity
Contact
Fill out the form on this page or message events.raleigh@improv.com
More Info
Plan your event
Thank you for your submission. A representative will call you as soon as possible. Your business is appreciated very much.