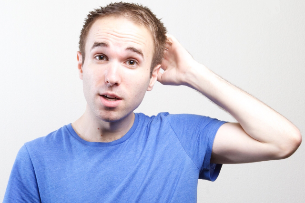 Taylor Williamson- Finalist of "America's Got Talent"
You missed it! This show has passed.
Taylor Williamson's Bio
HI I'M TAYLOR. I'M A COMEDIAN AND WAS THE SECOND PLACE WINNER SEASON 8 OF AMERICA'S GOT TALENT! THEY NAMED ME ONE OF THEIR 4 FAVORITE ACTS OF ALL TIME IN THEIR 10 YEAR AGT ANNIVERSARY SPECIAL AND I'M ALSO FEATURED ON THAT NEW SERIES AGT: THE CHAMPIONS ON NBC. MY POINT IS, I'M VERY TALENTED! SMILEY FACE. I STARTED PERFORMING STAND-UP COMEDY WHILE I WAS A SENIOR IN HIGH SCHOOL IN DEL MAR, CALIFORNIA. I NOW LIVE IN LOS ANGELES AND TRAVEL AROUND THE WORLD TELLING JOKES. I'VE PERFORMED AT THE PRESTIGIOUS JUST FOR LAUGHS COMEDY FESTIVAL IN MONTREAL, CANADA AND I WAS THE YOUNGEST COMEDIAN TO PERFORM ON THE LATE LATE SHOW WITH CRAIG FERGUSON. I'VE ALSO APPEARED ON MTV'S TRL, COMEDY CENTRAL'S LIVE AT GOTHAM, LAST CALL WITH CARSON DALY, AND I WAS A SEMI-FINALIST ON NBC'S LAST COMIC STANDING. I HAVE A COMEDY ALBUM CALLED "LAUGHTER? I HARDLY KNOW HER!" AND MY COMEDY SPECIAL TITLED "PLEASE LIKE ME" CAN BE STREAMED FREE ON AMAZON PRIME! PLEASE GET THOSE THINGS SO I CAN KEEP NOT LIVING WITH MY MOM!
Learn More