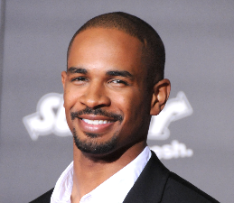 Damon Wayans Jr.- From The Hit Show "New Girl"
You missed it! This show has passed.
Damon Wayans Jr.'s Bio
Damon starred opposite Jake Johnson in FOX's action-comedy LET'S BE COPS, which to date has grossed over $138 million worldwide. Other credits include HOW TO BE SINGLE opposite Dakota Johnson, Rebel Wilson, and Alison Brie and Adam McKay's THE OTHER GUYS opposite Will Ferrell and Mark Wahlberg. Up next, Damon will star in MGM's mini-series THE TRUTH ABOUT THE HARRY QUEBERT AFFAIR directed by Jean-Jacques Annaud's. He is widely known for his roles in Fox's hit series NEW GIRL as well as ABC's critically acclaimed show HAPPY ENDINGS. His breakthrough role came playing the lead in Paramount's DANCE FLICK. At the age of 20, Damon was a staff writer on "MY WIFE AND KIDS," which made him one of the youngest staff writers on any TV show to air, at that point.
Learn More