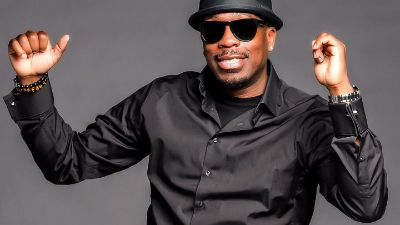 Huggy Lowdown's Bio
Huggy is the number one segment on the Tom Joyner morning show heard in over 115 markets across the country. Huggy hits every morning at 830EST 7:30CT giving the entertainment news and gossip for the last 3 to more 8 million Tom Joyner listeners. .

Before Joyner Huggy spent 8 years on the Donnie Simpson show on WPGC in D.C. Where he was voted D.C.'s favorite radio personality. Huggy is also a great stand up comedian who is one of the top headliner comedians in the country on the comedy club circuit . He's on his own tour right now in all of the Tom Joyner markets headlining at all the top comedy clubs across the country. Recently Huggy moved on to TV with the cable network TV One supplying the comedy satire for TV One's live coverage of the Democratic Convention and Presidential inauguration.

Huggy is now working on his own syndication evening drive piece for Syndication One as well as a TV pilot in the Talk Soup kind of format for cable.