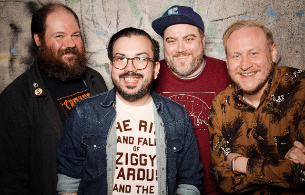 We Hate Movies Live Podcast
You missed it! This show has passed.
Show Info
From February 2015 through December 2016,
We Hate Movies
was part of the stable of shows on the Sideshow Network. Now with over 300 total episodes and no sign of slowing down,
We Hate Movies
signed to the Headgum Network in February 2017. They continue to put out episodes every Tuesday, in addition to bonus shows, sync-able DVD commentaries and live appearances. Their
Patreon
is another source for more WHM entertainment and you should definitely check that out.