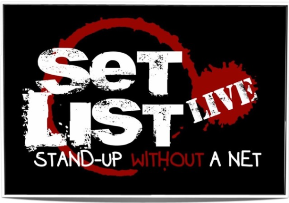 EVENT CANCELLED: Set List
You missed it! This show has passed.
Set List's Bio
From Paul Provenza and Troy Conrad… Set List: Stand-Up Without A Net started in Los Angeles and turned into a 12-episode TV series in the UK and is a 60-episode series on the Nerdist Channel. Top comics are given outrageous, never-before-seen "set list" in the moment, and perform as if it was the material they meant to do. Material is 100% improvised . Both the comic and the audience see the topics for the first time on a projection screen and the fun begins. A favorite at over 25 comedy festivals worldwide!
Learn More