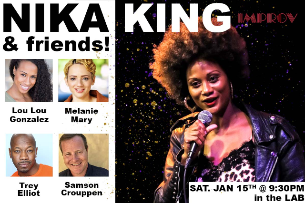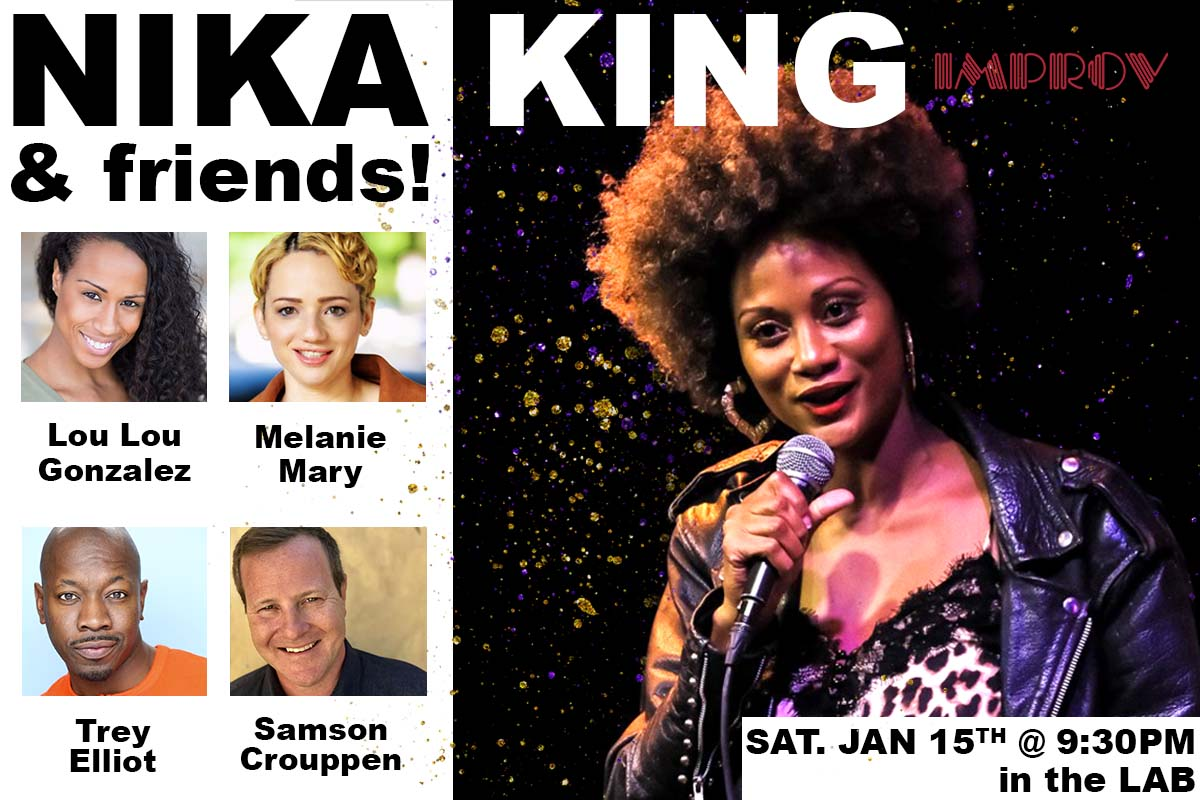 Nika King & Friends! ft. Lou Lou Gonzalez, Melanie Mary, Samson Crouppen, Trey Elliot!
You missed it! This show has passed.
Nika King's Bio
Nika King is a stand-up comedian, actress, and writer. She can currently be seen in the HBO series EUPHORIA as the role of Leslie, a loving and caring mother who is doing her best to help her drug-addicted daughter. A graduate of the University of Florida Theatre Program, King taught high school for two years before moving to Los Angeles to pursue a career in acting and comedy. She began studying at Groundlings, a famous improv and sketch comedy program in LA, while simultaneously working on her stand-up. Nika has been featured on MTV's Wild N Out, 2 Broke Girls, Greanleaf, Kevin Hart's Guide to Black History, and more.
Learn More