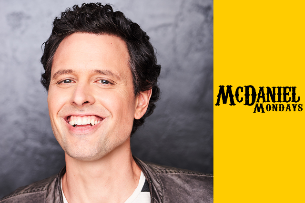 McDaniel Mondays ft. Jasmine Ellis, Jackie Gold, Scott Dean, Justin Foster, Sharona D'Ornellas, AJ Faji!
You missed it! This show has passed.
Jasmine Ellis' Bio
Jasmine Ellis is a Stand Up Comedian, ,Entertainment Journalist and podcast host from Dallas-ish Texas. Jasmine tours colleges and clubs nationally and has been featured at over a dozen of the Top comedy festivals including Moontower sponsored by Netflix.
Learn More