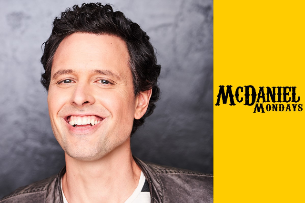 McDaniel Monday ft. Brian McDaniel, Sean Grant, Maxi Witrak, Mark Gonzalez, Aaron Villagran, Dani Brooks, Scott Dean!
You missed it! This show has passed.
Maxi Witrak's Bio
Maxi Witrak is an open book with a few pages torn out. After a sheltered upbringing complete with show ponies (that's right, Maxi was a World Champion Equestrian) and controlling mom-ager, her stand-up comedy speaks about ditching privilege and going after teenage dreams immediately after graduating college. Now she's a drummer for a pop punk band, with the fashion sense of a 17 year old raised by brothers. This part-tomboy, part grunge-goddess from Seattle faces adulthood with unbridled disappointment.
Learn More