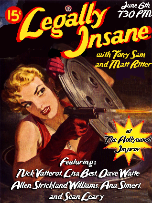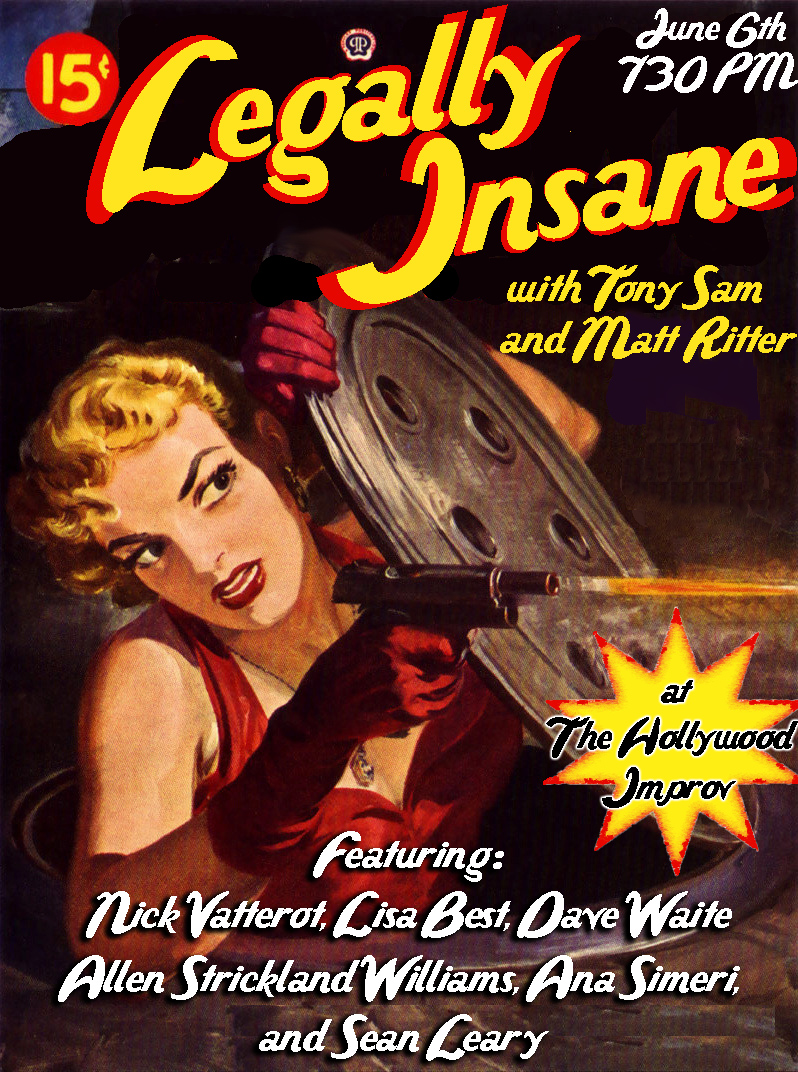 Legally Insane: With Matt Ritter, Tony Sam, Nick Vatterott, Lisa Best, Dave Waite and More!
You missed it! This show has passed.
Matt Ritter's Bio
Matt Ritter recently traded big law for the big stage. He graduated from the University Pennsylvania Law School and worked as a corporate lawyer at one of the top firm's in the country before leaving the law to pursue a career in entertainment. Matt's voice can be heard both behind the camera as well as in front, center stage. Matt has carved out an interesting niche in the standup space: founding a troupe of lawyers turned comedians, aptly named the "Comedians at Law" and headlining across the country from the Hollywood Improv to Gotham Comedy Club as well as many corporate gigs. Additionally, Matt has been a guest commentator on various programs (CBS News, Fox News "On the Record", NBC, MTV.com, ComedyTime TV, and Askmen.com), has guest hosted (Sirius XM "Raw Dog" Comedy) and is a writer for various publications (Above the Law, Bitter Lawyer, Readers Digest, and US Weekly). Behind the camera, Matt is a writer and TV producer on various shows including A&E's "Duck Dynasty" and Discovery's "Fat N' Furious." He is also the co-creator of the television series "Chained to My Ex" which premiered on MSNBC recently to rave reviews, and he has sold scripted projects to Comedy Central and E! and is an on-camera host of multiple aftershows on Afterbuzz TV.
Learn More