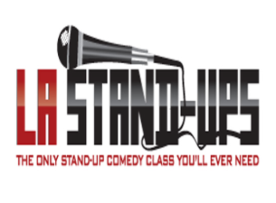 LA Stand Ups Grad Show
You missed it! This show has passed.
Joe Falzarano's Bio
Performing* Sean Wilson Beck Flatley Brett Sloan Matt Morillo Grace Lee Mike Walton Natalie Webster Jackie Koppell Greg Gerson Jersey Jim Pinchak Dawn Macleod Michael Pritsker Kimberly Reed Josh Feria Lauren Eisman Amelia Byrne Ramesh Patel Frank Reed Ace McAfee *Not in order of appearance and subject to change.
Learn More