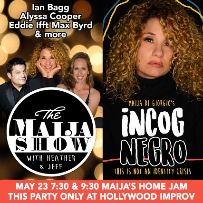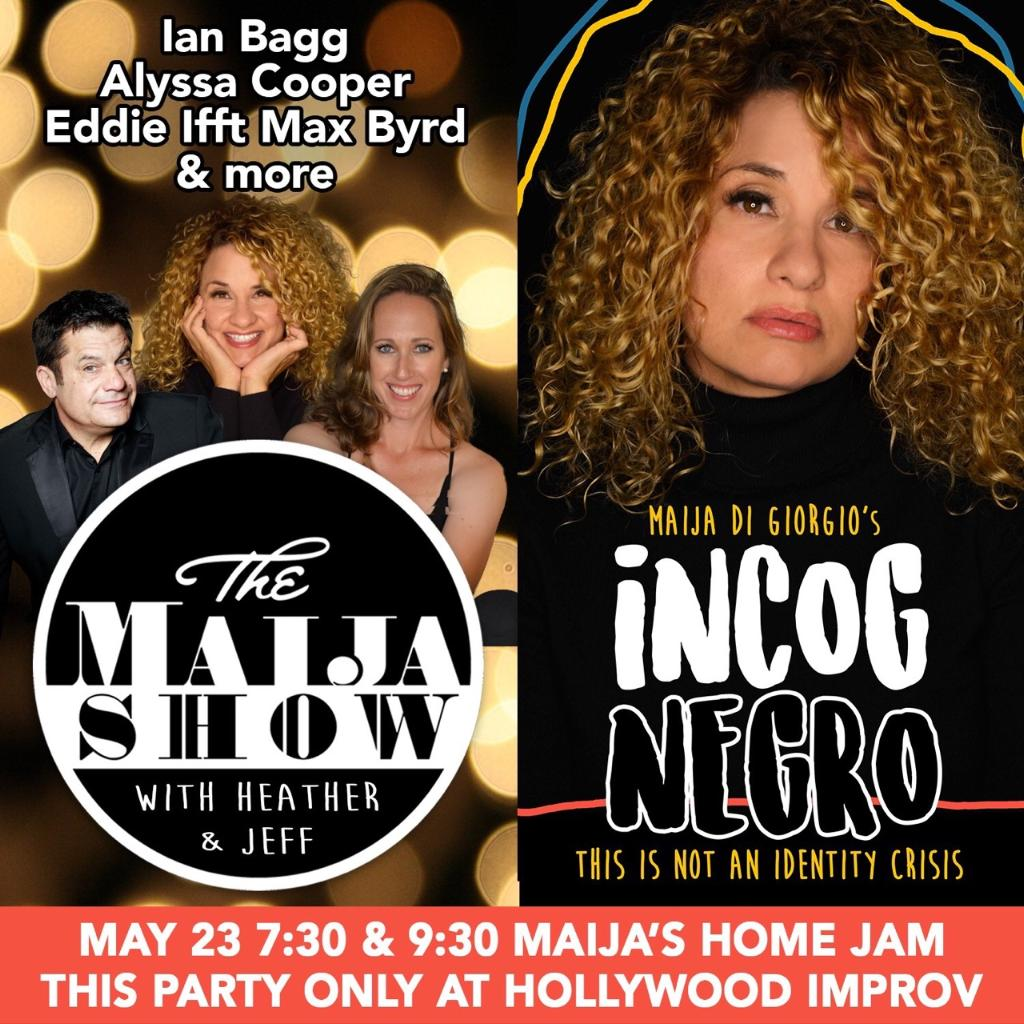 IncogNegro: Maija DiGiorgio, Jeff Husbands, Jessica Mulder, Atlas Novak, Allyssa Potent, Max Byrd and more!
You missed it! This show has passed.
Maija DiGiorgio's Bio
Maija Di Giorgio is recognized by New York's Time Out Magazine as one of "the freshest, funniest, unique voices to grace the microphone". Maija has been featured on HBO Def Comedy Jam, Hot 97, Fox's "Laughs", NBC's "Comics Unleashed", HBO's "Sex & The City", "Uncontrolled Comedy Hour" and more, after receiving a standing ovation on her first television appearance on NBC's "Live from the Apollo". Maija has performed on many tours landing her on stage at the Beacon Theater, the Stand Theatre in Louisiana, Essence Festival in New Orleans, the HBO Comedy Arts Festival in Aspen, and all the way to Scotland's prestigous Edinburgh Festival. She was more than happy to lend her performances serves for our troops stationed overseas in Korea, Okinawa, and Japan. The New York's Daily News warns "Don't miss Maija!"
Learn More