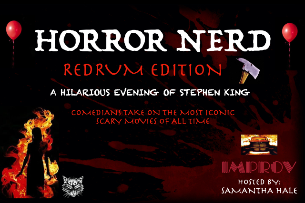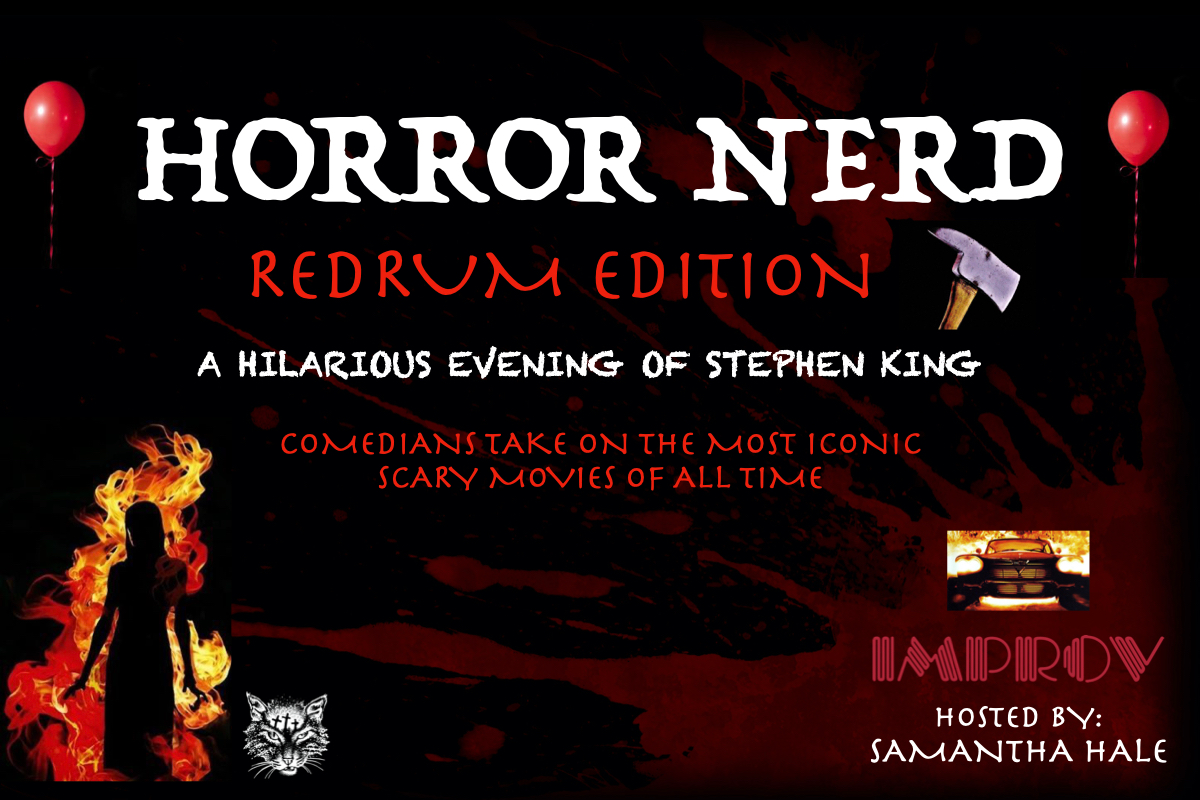 Horror Nerd: Redrum Edition ft. Dana Gould, Samantha Hale, Valerie Tosi, Zara Mizrahi, Paul Moomjean, Anastasia Washington, Brian Jacobovitz, Jeremy Pace, Adam Deaton, Chaz Carter, and more!
You missed it! This show has passed.
Dana Gould's Bio
I was born and raised in the ironically-named town of Hopedale Mass. I started performing stand-up comedy at the tender age of 17. As a performer I was too young to be any good. As a person I was socially inept and looked weird. Let's skip ahead! I moved to Los Angeles in the halcyon days of "The Comedy Boom" and in quick succession I performed in several HBO specials numerous appearances on Conan and Letterman. I recorded the CD Funhouse which was called "a comedy CD" by Billboard magazine and an actor appeared on Seinfeld The Ben Stiller Show and the series "Working" (which wasn't and was soon cancelled). After writing the pilot "World On A String" (with Jay Kogen) I co-created MTV's late lamented Super Adventure Team (with Rob Cohen). I then joined the staff of The Simpsons where I squatted for seven years. Stand up remains a big part of my career and I continue to perform regularly. I recently appeared in the film "The Aristocrats". and am preparing to record my next stand-up CD. I live in Los Angeles with my wife and a bunch of kids and dogs several of them ours.
Learn More