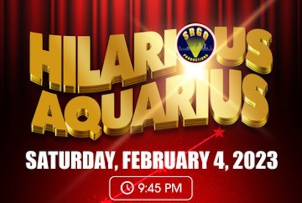 Hilarious Aquarius ft. Sergio Novoa, Michael Regilio, Kazu Kusano, Cassandra Cass, Pippi Lovestocking, Kimbles Hume, Damian Montes, Pardis Parker, Sean Fawaz, Del Harrison, Laura Laham, Natasha Collie
You missed it! This show has passed.
Sergio Novoa's Bio
Sergio started stand up in San Francisco, CA, and now lives in LA. He has been making people laugh everywhere from local bars to the Punch Line SF, Cobb's Comedy, Tommy T's and the Hollywood Improv. Personal trainer, entrepreneur, financial planner turned stand up comic. In addition to performing, Sergio produces live comedy shows in LA/SF. He also produces and hosts 'My Limited View' Podcast where guests share their personal triumphs.
Learn More