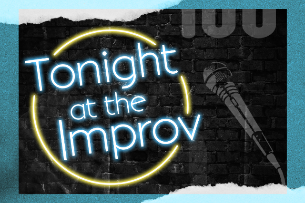 Hell Yeah! ft. Liam McEneaney, Subhah Agarwal, Joe Moran, Tony Camin, Molly Ann Hale, plus a Special Mystery Guest!!
You missed it! This show has passed.
Molly Ann Hale's Bio
Molly Ann Hale has written for AwesomenessTV's 'Betch Sketch,' Funny or Die's award-winning series, 'Olive and Mocha' and TV Time's 'Clipped Off.' She currently produces Thalia Comedy, a monthly stand-up show at the Glendale Room and hosts their weekly Wednesday mic. You can find her hilarious videos on Youtube & all social at @MollyAnnHale.
Learn More