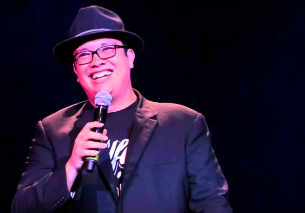 Franco Escamilla's Bio
Franco Escamilla is currently regarded as the number one standup comedian in Mexico. Since starting his comedy career, Franco has taken the entertainment world by storm as a comedian, actor, television/radio personality, YouTube sensation, writer, singer, and more. Franco is an international superstar who has performed all throughout the United States and Latin America. His passion for performing is unlike any other. Franco feeds off of his beloved crowds, and the shows he puts on for his fans are a unique experience for any one in attendance as it includes, standup comedy, live music, poetry, parodies, crowd interaction, and more.

Franco Escamilla es el comediante y standupero de habla hispana mas grande del mundo. ​Reconocido también como "El Diablo" o "El Amo del Sarcasmo" su carrera artística incluye llenos totales en teatros tan importantes como el Auditorio Nacional en México o el Microsoft Theatre en Los Angeles, CA.​

Actualmente se encuentra de gira no solo por México y Estados Unidos sino también por Latinoamerica, Europa y Asia.​