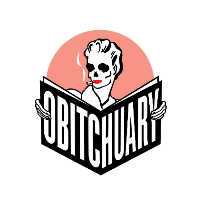 Obitchuary Podcast Live!
You missed it! This show has passed.
Show Info
Best friends and co-hosts Spencer Henry (Cult Liter Podcast) & Madison Reyes have a long-running history of sending each other the wildest, most absurd, and sometimes scathing obituaries. In 2021 they decided to share their findings with the world when they launched OBITCHUARY the hilarious, hit weekly Podcast, and it turned out the world was eager to hear it. Each week OBITCHUARY listeners tune in to laugh alongside Spencer and Madison as they deep-dive into macabre history, funeral facts, and of course some wild obituaries. Now get ready to laugh alongside the gruesome twosome LIVE in person!