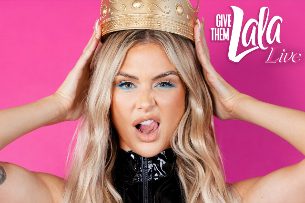 Give Them Lala Live: The Brand New Tour
You missed it! This show has passed.
Lala Kent's Bio
For the very first time, America's favorite TV personality, best-selling author and powerhouse business woman Lala Kent will bring her wit, humor, and brutal honesty LIVE on stage! You've been listening to her podcast and following her life unfold on camera, but now it's time to be a participant in the madness! Give Them Lala Live: The Brand New Tour will be a high energy experience where you can expect behind the scenes stories, unfiltered commentary, interactive games & segments, audience advice, Q&A, and possibly some special guest appearances! This will be the wild 'night out' you've been dreaming of for the last year!
Learn More