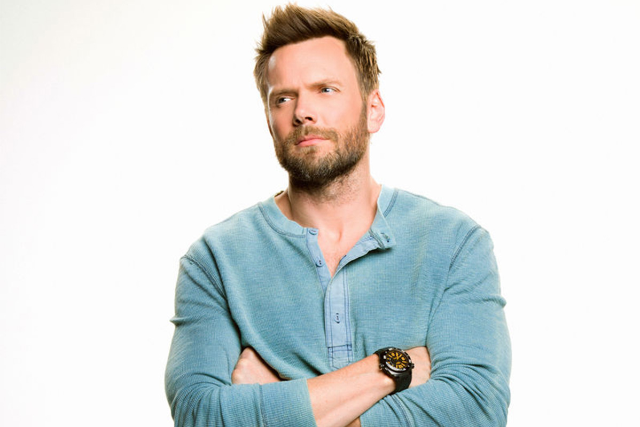 Joel McHale's Bio
Joel McHale is an actor, comedian and television host. He can next be seen in season 2 of the DC Universe series Stargirl which returns to the CW on August 10 and Queenpins, a comedy based on a true story, starring alongside Kristen Bell as her husband, which premieres Sept 10 in theaters. He is also returning to voice Johnny Cage in Mortal Kombat Legends: Battle of the Realms which releases on August 31. He recently hosted the new FOX game show Crime Scene Kitchen and starred in the dark romantic comedy Happily alongside Kerry Bishe.In 2020, Joel co-hosted FOX's New Years Eve special alongside his fellow Community co-star Ken Jeong. They also host a podcast, The Darkest Timeline, together. Other recent projects include ABC's Card Sharks, Becky alongside Kevin James and Lulu Wilson, Twilight Zone,

Mortal Kombat Legends: Scorpion's Revenge, The Happytime Murders as well as Netflix's A Stupid & Futile Gesture opposite Will Forte, in which he played Chevy Chase, his former Community co-star. McHale hosted The Joel McHale Show with Joel McHale on Netflix, a half-hour topical series that took a sharp, absurdist look at pop culture and news from across the globe. In 2015, he wrapped the twelfth and final season of E! Network's The Soup, in which he satirized pop culture and current events. McHale is best known for his starring role on the hit comedy series Community, which ended its sixth season on Yahoo! after five seasons on NBC.

He previously starred in The Great Indoors on CBS, Netflix's Santa Clarita Diet with Drew Barrymore and Timothy Olyphant, and Fox's revival of The X-Files, where he played a conservative news anchor. Other starring feature roles include A Merry Friggin' Christmas opposite Robin Williams, the Jerry Bruckheimer-produced supernatural thriller Deliver Us From Evil, the Warner Bros' romantic comedy Blended alongside Adam Sandler and Drew Barrymore, Seth MacFarlane's comedy smash Ted, David Frankel's The Big Year, Steven Soderbergh's The Informant as well as What's Your Number starring Chris Evans and Anna Faris. In 2014, McHale hosted the annual White House Correspondents'

Association Dinner in Washington D.C. He also hosted the 2015 ESPYS on ABC.

In the fall of 2016, McHale released his first book through Putnam Penguin, Thanks For The Money: How to Use My Life Story To Become The Best Joel McHale You Can Be, which is part memoir, part self-help guide.

Born in Rome and raised in Seattle, Washington, McHale was a history major at the University of Washington and a member of their championship football team. He also graduated with an MFA from the Actor's Training Program.

McHale resides in Los Angeles with his wife and two sons.