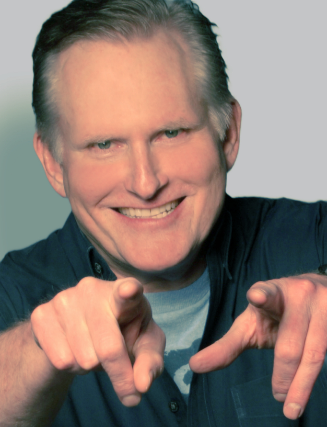 Greg Hahn's Bio
GREG HAHN's absurd energy and crazed joke delivery is a hallmark at The Comedy Magic Club in Hermosa Beach, The Laugh Factory in Las Vegas, and he's about to infiltrate our Irvine Improv.



On television, Greg ran for president, played unhinged drum solos and had his own 15 second podcast on Comedy Central's Tosh.O.



His initial TV appearances include Late Night with Conan O'Brien, Comics Unleashed, Premium Blend, 30

Seconds to Fame, Make Me Laugh, Pulp Comics and he was an early winner of Next Big Star.



Besides Comedy Clubs and Corporate Venues he's headlined hundreds of Theaters for the nationally syndicated Bob and Tom Radio Show's Comedy Tour, and is featured in their Comedy Central Special.



Comedy Festival appearances include Montreal, Halifax, Las Vegas, Chicago and The Wild West Festival in Nashville.



Bottom line: The guy is highly entertaining, entirely nuts and on our stage this August 23rd.