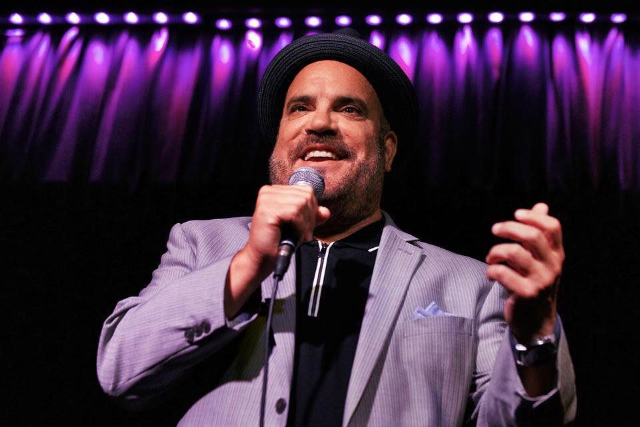 Gene Pompa's Bio
Comedian and writer Gene Pompa's television credits include regular appearances on "Late Night with Conan O'Brien " on NBC and a handful of appearances on "The Late Late Show" on CBS. Other credits include Comedy Central HBO Que Locos on Galavision Showtime's "Latino Laugh Festival " and "In Living Color" on FOX and Si TV! Gene co-starred in Paul Rodriguez' "Comedy Rehab" in May 2009.

Gene has completed two half-hour solo stand-up specials "Pompalicious" for Comedy Central and a self-titled half-hour stand-up special for SI! TV both airing regularly in rotation.

Gene's offbeat perspective plays extremely well with college age audiences and crosses all racial and ethnic lines. He headlines regularly at the Improvs in Hollywood Irvine Brea and Ontario and across the country doing a stand-up show with great social relevance and irrelevance.

Gene was born in East Los Angeles and raised in the working-class suburbs of Southern California. He's been a Mexican-American for most of his life except for a few years during the 70's when he was a "practicing Chicano." As a product of the multi-ethnic suburbs of Los Angeles Gene was inspired to utilize universal themes in his stand-up and his writing.