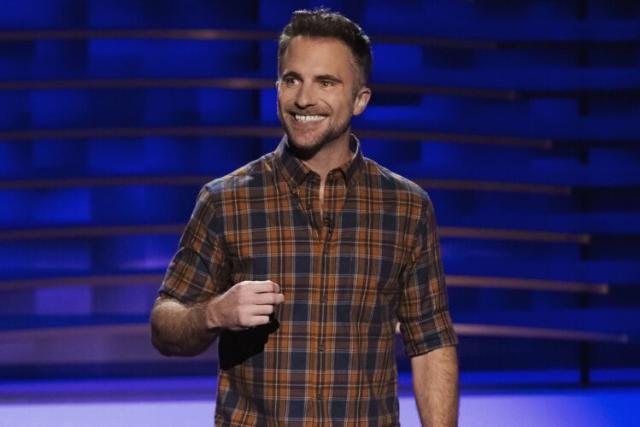 D. J. Demers' Bio
D.J. Demers is a stand-up comedian born in Canada and now based in Los Angeles, California.

D.J. appeared on season 11 of America's Got Talent. He has performed stand-up on Conan three times, and is a regular at the Just For Laughs festival in Montreal.

In June of 2019, he released his second stand-up album, Uninterpreted, on all major streaming platforms.

His first album, [Indistinct Chatter], was nominated at the 2018 Juno Awards for Comedy Album of the Year.

D.J. has also released two comedy specials in video form. [Indistinct Chatter] is available for free on Amazon Prime in the US and UK.

D.J. Demers: Interpreted features a sign language interpreter translating D.J.'s entire show. That special can be streamed on Crave in Canada.

D.J. Demers proudly serves on the Board of Directors at No Limits for deaf Children, a Los Angeles-based not-for-profit that provides support and education for deaf children and their families.