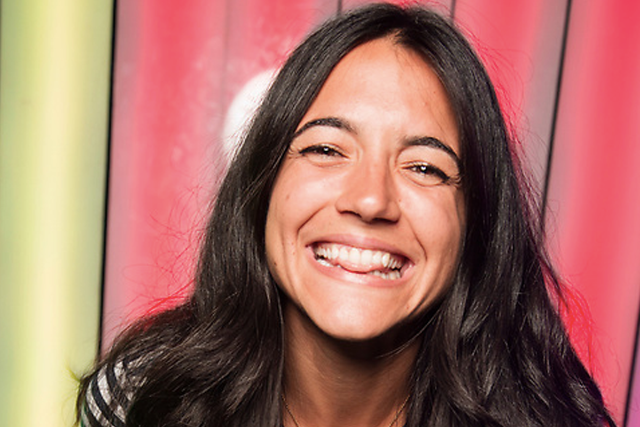 Alyssa Limperis' Bio
Alyssa Limperis will be running her hour-long special No Bad Days. In 2015, after moving home for a year to care for him, she lost her strong, full of life, best friend of a father to brain cancer. This hour-long show takes the audience on the journey of loving and losing a parent and then slowly but surely, coming out the other side. While the show provides an honest portrayal of loss, grief and pain, it is also full of jokes, hope, and for good measure, a little bit of Zumba. No Bad Days is a joyful, moving show that reminds us no matter how dark or heavy things feel, if you are open to it, there's no such thing as a bad day.



Alyssa Limperis is an actress and comedian in Los Angeles. You may recognize her from her

hilarious mom videos which she writes, acts in and edits. She has been featured in sketches on Conan, A Little Late With Lilly Singh, Comedy Central, Peacock, Freeform, Fox Sports and Aunty Donna's

House on Netflix. And you've likely seen her in a commercial- she's acted in many national campaigns alongside Brie Larson, Megan Thee Stallion, Milana Vayntrub, and most proudly to her Massachusetts family, the king, Tom Brady.