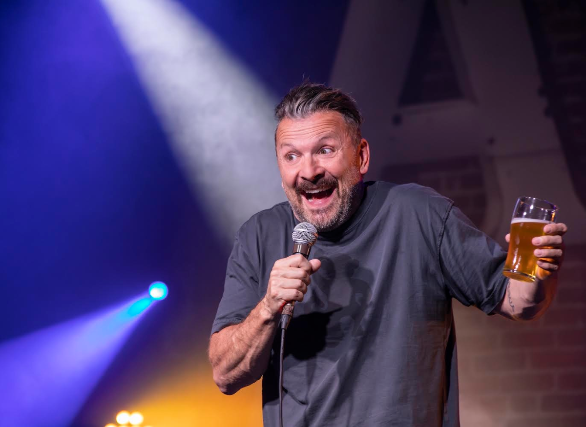 Zane Lamprey's Bio
Zane Lamprey is constantly being told that he has the world's best job. For over a decade, Zane has had the enviable position of hosting TV shows where his job is to drink and eat… and drink. Zane has traveled the globe, learning about different cultures by sampling libations with the locals in Three Sheets, Drinking Made Easy, Have Fork Will Travel, Chug and Four Sheets.



As the most well-known personality in the 'travel and drink space' Zane has built an empire around his brand, a legion of dedicated fans, and the reputation as a personality that people trust. As a regular speaker, beverage judge, and author of the book: 6 Continents, 15 Countries, 190 drinks and 1 Mean Hangover, published by Random House, Zane is an expert in all things booze.



As a comedian, Zane tours the country telling stories and jokes about his travels and misadventures, mostly while drinking. To clarify, he's drinking in the stories he tells, but also drinking while he tells the stories. Zane has performed his stand up in every state, and continues doing stand-up with an impressively aggressive schedule.



Zane has checked items off of a bucket list that most people wouldn't have the audacity to aim for, he set a world record for the longest LIVE podcast (at 26 hours) and set the world record for sabering the most Champagne bottles in under a minute (at 31 bottles). He launched the first ever crowd-funded television, Chug, which aired on NatGeo and Netflix. He also had the most successful apparel Kickstarter ($2M+) when he launched his apparel brand, pleepleus.



Zane was named "Man of the Year" by the Craft Beer Marketing Awards in 2020. He won two Tasty Awards (heard of them?), a CableFax Award (whatever that is) and numerous Telly Awards (which don't come cheap)!



Zane Lamprey is the world's real "most interesting man".