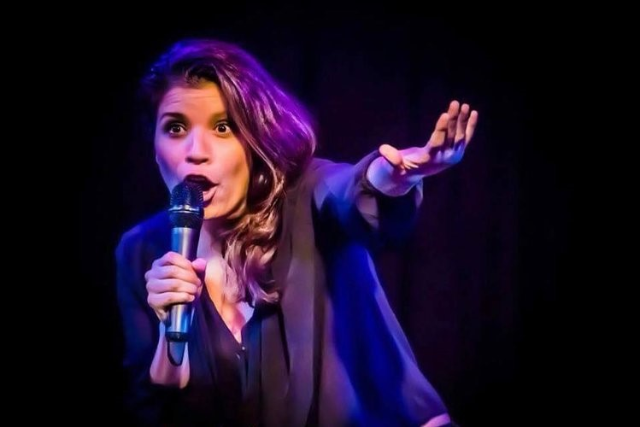 Xazmin Garcia's Bio
Xazmin Garza is a New York comic who has distinguished herself as a rising star with her razor-sharp joke writing and dynamic stage presence. Interrobang called her "frank and hilarious," naming her a comic to watch in Boston, where she started doing comedy.

She has performed in the Limestone, Laughing Skull, Rogue Island, Boston, 208, and Women in Comedy Festivals. She was selected to be a 2017 Comic in Residence at The Comedy Studio in Cambridge, Massachusetts, and her comedy has been featured on SiriusXM.

Xazmin is Mexican-American and was raised in Utah, which shaped her unique perspective and original voice. She is a former columnist, and has several national writing awards.