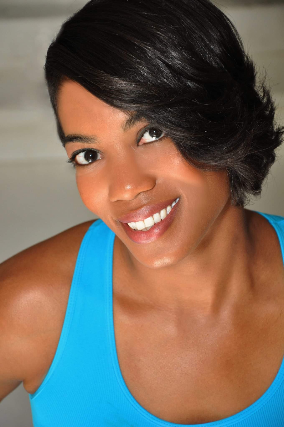 Vanessa Graddick 's Bio
Vanessa Graddick was born in St. Paul, MN where she grew up an athlete, performer and involved in several social clubs. Prior to her career as a comedian she was a Children's Social Worker in both Minnesota and California. In January 2006, Vanessa moved to the City of Angels to see what else the world had in store. However, it was much more than expected. On November 1, 2006, her mother was diagnosed with Breast Cancer. Needing an instant distraction from real life, that very night Graddick took to the stage, and the people laughed. Since then this talented, driven and most importantly, funny Stand Up Comedian has been taking comedy by storm. Though based in LA, Vanessa has performed all over the United States including major Comedy Clubs in California, New York, Washington, DC, Pennsylvania, Florida and more. Additionally, she has entertained American troops in Kuwait, Iraq, Korea, Japan, Afghanistan and Kyrgyzstan.



Vanessa has participated in several comedy competitions including the New York Underground and Boston Comedy Festivals. She was the winner of Uncle Clyde's Comedy Competition in Los Angeles and a semi-finalist in the Bay Area Black Comedy Competition. To round off her comedic competition experience, Vanessa was a Top 10 Finalist in the NBC Stand Up For Diversity National Search.



Since then Vanessa has been seen on Byron Allen's Comics Unleashed, The Gossip Queens, Comedy Central's Live at Gotham, Showtime Network's Lip Service, NuvoTv's Stand Up and Deliver and BET's Comic View. She has also made appearances on The Real Husbands of Hollywood and Black Jesus. Not only has she made her presence felt on camera, Vanessa moved behind the camera as a Segment Producer on celebrity news show, The Gossip Queens and as a Producer on the hilarious game show, Funny You Should Ask.



Vanessa comedy is direct, fast paced, and intelligent with attitude and no regrets. Real life, real talk and real funny!

With her introspective and thought-provoking comedy, Vanessa Graddick is proving quickly to be a name to watch out for.