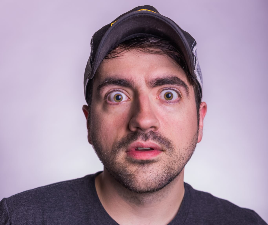 Trae Crowder's Bio
Recently earning national attention (or notoriety, depending on your viewpoint) for his "Liberal Redneck" series of viral videos, Trae Crowder has been performing his particular brand of Southern-fried intellectual comedy in the Southeast and beyond for the past six years.

Trae's videos have received over 70 million views online. He is coming off an 80+ city sold-out standup comedy tour in support of his best-selling book Liberal Redneck Manifesto: Draggin Dixie Outta the Dark.

You've seen him on Nightline (ABC), Real Time with Bill Maher (HBO), The View, Last Word with Lawrence O'Donnell (MSNBC), NPR, WTF with Marc Maron. And ATTN:.