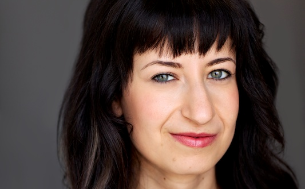 Sofiya Alexandra's Bio
Sofiya is a writer and comedian who grew up in Odessa, Ukraine, and moved to Los Angeles at the age of 11. You might have seen her on Comedy Central's This Is Not Happening talking about her grandpa's dick surgery while using some colorful Russian. Sofiya's written on Amazon's Danger & Eggs, an Emmy-winning animated series starring SNL's Aidy Bryant. She's been featured as a standup at Limestone, Laughing Skull, Women in Comedy, Out of Bounds, and many other comedy festivals.

Sofiya was named one of The Fifty Funniest Women on Twitter by Playboy and one of 18 Funny Women You Should Be Following by Huffington Post. Her tweets regularly appear on Mandatory, Buzzfeed, Splitsider, Funny or Die, and HuffPo. Her mystery-lineup comedy variety show SURPRISE! was featured in LAist, LA Weekly, The Los Angeles Review of Books, OneThingLA, and WeLikeLA.

She currently co-hosts, Private Parts Unknown, a comedy-travel podcast that uncovers stories about love and sexuality around the world. It's dope. AND she beat breast cancer, but if cancer is listening, THIS IS NOT A CHALLENGE.