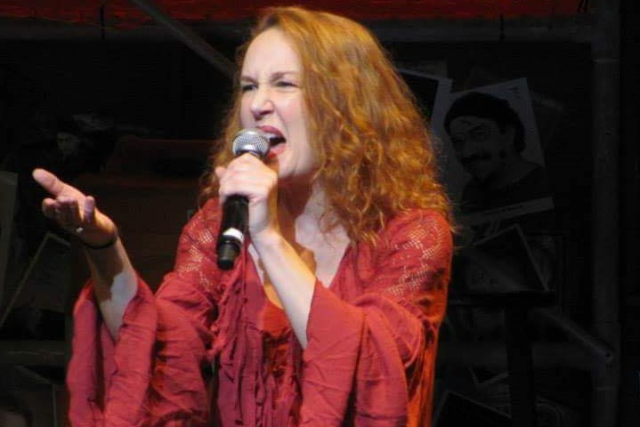 Sharon Simon's Bio
Edgy, electifying and a bit sassy, comedian Sharon Simon personifies "Jewish Trash".

Growing up as the only Jewish child in an Hispanic neighborhood, her blonde hair and lack of pigment quickly earned her the sobriquet, "Flashlight".

YESTERDAY

If you watched Saturday Night Live in the 80s, and didn't blink, you MIGHT have seen a very young Sharon in a Christmas sketch. Apparently this small scene paid a lot as Sharon didn't find it necessary to appear on TV again for quite some time

While most Jewish girls use daddy's money to attend spendy colleges, Sharon stripped to pay her way through Rutgers University's drama program. Sharon briefly dated the one straight man in her acting program but alas, he too turned out to be gay.

Sharon later went on to become an EMT

TODAY

Sharon's edgy act and unique, "Jewish Trash" style is burning up clubs and colleges all over the U.S. and Canada. You can catch Sharon on Sirius Radio and as an opening act for Jim Norton, (she once used her EMT training to save a woman that collapsed during a Norton show).

TONIGHT

If Sharon isn't home in one of New York City's top clubs she is pounding an audience on the road with her refreshingly unique comedy, (that means, among other things, Sharon doesn't get on stage to complain about men and PMS).