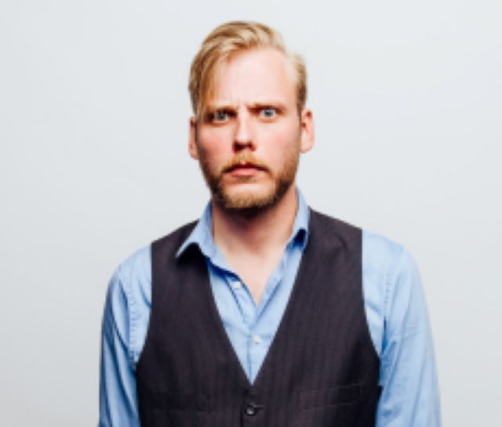 Sean White's Bio
As seen on Comedy Central, called "amazing" by The Laugh Button, "bleakly hilarious" by The AV Club. "highly original" by Penthouse Magazine, a "Gem" by RE:Com Chicago Comedy magazine, "Nothing short of impressive" by Ground Control Magazine, "Killing it" by the Chicago Tribune, "hilarious" by Westword, "Fearless" by ComedyofChicago.com, "starkly original" and "impressive and refreshing" by Creative Loafing, Sean White was just listed as one of the top 16 comics in Chicago by Chicago Magazine "with jokes that look misery straight in the eye" and has been performing over 11 years in clubs across 3 countries.

His brutally honest style has landed him in the Hong Kong International Comedy competition, Bridgetown Comedy Fest, RIOT LA Comedy Fest, 10,000 Laughs Fest, LaughFest, Boston Comedy Fest, Laughing Skull Fest, Chicago Comedy Expo, and the Crom Comedy Fest. His debut album, Dead and Gone was called, "an essential rumination about loss" by the Chicago Tribune with "a point of view unique among comics" and listed as the "best comedy album" by UNScene Comedy, "Best Comedy Track of 2015" by AXS, and was listed in The AV Club's "Best of 2015 so far".

Originally from Alabama, Sean is now located in LA by way of Chicago and can be seen in showcases, clubs, and family reunions throughout the U.S..