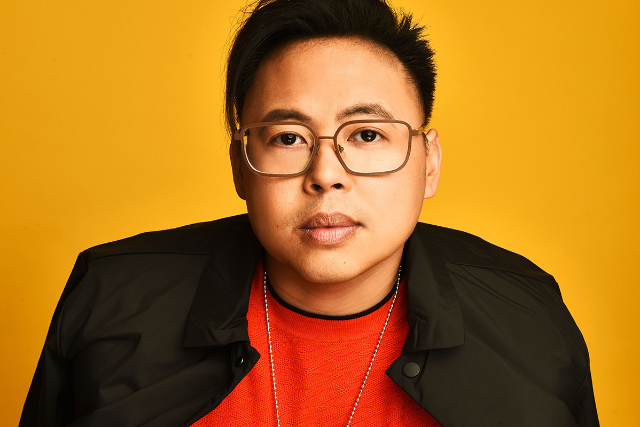 Nico Santos' Bio
Nico Santos was born and raised in the Philippines and now calls the US-of-

A home. Though fresh off the boat, he has assimilated to American culture

rather quickly by living in California by way of Portland, Oregon. He started

doing stand-up in San Francisco. In just a short amount of time, Nico

conquered the Bay Area comedy scene with his acute observations and

quirky characters. He touches on his race, family and the queer dynamic

among other things. Charming audiences all across the country with his

sharp, sarcastic wit and outrageous sensibility, Nico has that rare ability to

be crass and snarky while at the same time remaining completely likable. An

absolute entertaining blend of silliness, sass and style.

The SF Guardian has called him "perfectly inappropriate", continually

blurring the lines of what one might expect from him. He has written for E!

Network's Fashion Police and appeared on television for Showtime's Pride

Comedy Jam, Ground Floor, Mulaney and 2 Broke Girls. He was also a

regular panelist on Chelsea Lately and made his film debut in Mall Cop:

Blart 2. Currently, Nico is known for playing Mateo in NBC's new hit

comedy Superstore with America Ferrera, which has just been renewed for a

second season.

You can find him on Facebook and follow him on Twitter

and Instagram under @nicosantoscomic.