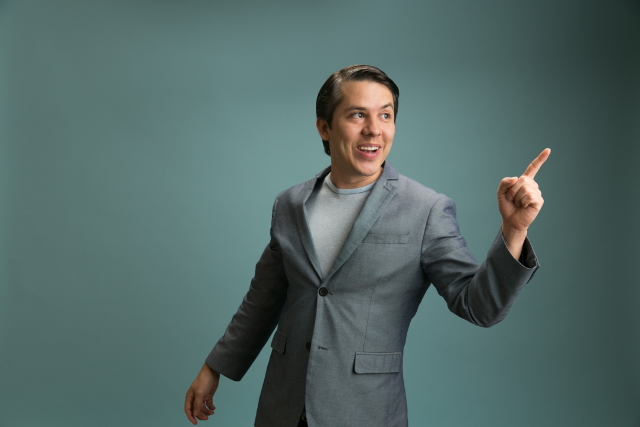 Nick Guerra's Bio
Described by many of his fans as a perfect date night comedian, Nick Guerra is guaranteed to make you laugh over all the little absurdities we all face in relationships. Whether you're a new couple or married many years, his insight into the love life will have you believing that he has cameras installed in your place.



Nick Guerra has been featured on the Tonight Show with Jimmy Fallon, has a Dry Bar comedy special "Enjoy Life" and an HBO half hour comedy special "Love Me At My Worst".



He made his TV debut on the Comedy Central show "Stand Up Revolution with Gabriel Iglesias" and was a fan favorite on NBC's Last Comic Standing. He also is soon releasing his next comedy album "Early Show Late Show" this spring.



So treat yourself (and whoever else you want to bring) to a night of big laughs with Nick Guerra.