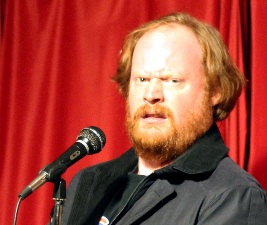 Matt McCarthy's Bio
Matt McCarthy (born November 9, 1979 in Providence, Rhode Island) is an American comedian, writer, improviser and actor living in Los Angeles.

McCarthy is best known for appearances on The Pete Holmes Show and CollegeHumor.com and as host of the We Watch Wrestling Podcast on Feral Audio.

His stand-up comedy television performances include Live at Gotham, John Oliver's New York Stand Up Show on Comedy Central.

McCarthy has performed stanp-up at such festivals as Just for Laughs in Montreal, All Tomorrow's Parties, Sasquatch, Outside Lands and Bonnaroo.

Has been see on Conan, @midnight, Brooklyn Nine-Nine, Adam Devine's House Party, Louie, White Collar, Bored to Death, Curb Your Enthusiasm, Whitest Kids U' Know and the movie The Other Guys.