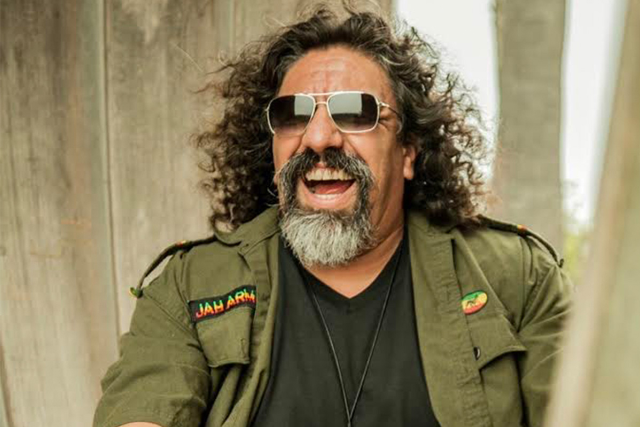 Martin Moreno's Bio
Mix brash, ballsy, crass and downright hilarious and you get one of the hottest touring comedians

today - Martin Moreno.

Moreno's comedy career didn't begin until he was in his early 30's, and by that time he had a freakishly distinct point of view of his life. His two failed marriages gave him an alternative and hysterical definition of "soul mates" and he cheekily recently became an ordained minister/Guru. Moreno's comedy touches on his personal life and insecurities, resulting in a funny, intelligent, analytical view of how growing up in the 80's molded him to be - the badass, nonchalant and laid-back adult he is today.

Moreno has been featured as co-host on all three seasons of Comedy Central's wildly successful Gabriel Iglesias Presents: Stand Up Revolution, and also voiced a character in the two seasons of the animated Comedy Central series Hey, It's Fluffy! He has toured extensively nationally and internationally with comedian Gabriel "Fluffy" Iglesias, where he has gained his own legion of hardcore fans. Moreno's adult oriented style of comedy is not for the faint hearted, but his diehard fans just can't seem to get enough of him. He connects with his audiences on-stage and off, making them feel like they've known him all their lives. You might hear the signature battle cry "Marteeeen!" from fans in countries as far as Amsterdam and Australia, and all over his social media sites.

Moreno has also appeared on all 3 seasons of the FUSE highly successful unscripted seriesFluffy Breaks Even. The show features Moreno joining Gabriel Iglesias as they travel to new cities, meet fans and attempt the impossible – balancing big meals with big workouts. The series explores the comedy of consequences in each city on the world comedy tour. When members of Fluffy's crew want to eat a high calorie meal, they're going to have to work to "break even" the next day by burning those calories learning that fun comes with a price ... exercise.