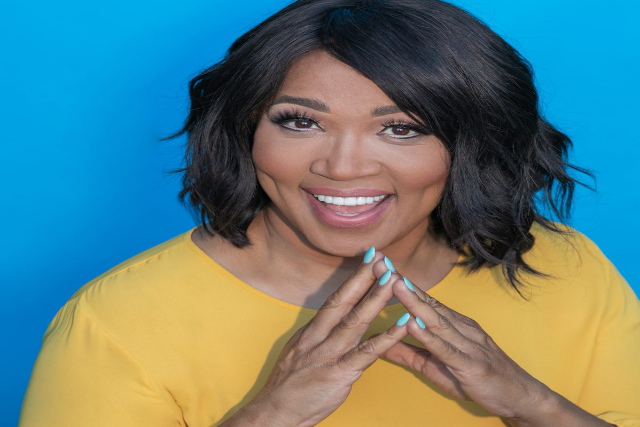 Kym Whitley's Bio
Kym Whitley was born in Cleveland, Ohio and raised in Khartoum, Sudan (Africa). Kym knew she was blessed with the gift to make people laugh, after a chance encounter with Redd Foxx, who told her "she had the Comedic Goods". Kym began living her dream as a standup comedian in Hollywood. Kym Whitley became Hollywood's go-to-girl with her smooth transition as a talented, comedic actress in numerous TV shows, namely, ABC's "My Wife and Kids", CBS's "Two Broke Girls", Disney's "That's So Raven", TV Land's "Soul Man" and HBO's "Curb Your Enthusiasm." Kym recently completed production of her docu-series, "Raising Whitley" on the OWN network. You may have seen Kym in the following films: "Haunted House 2", "We Bought A Zoo", "Fun with Dick and Jane", "College Road Trip", "The Nutty Professor" and "Next Friday" to name a few. You can see her in the soon-to-be released "Fist Fight".



Currently, Kym is starring in Freeform's (formerly ABC/Family) sitcom, "Young & Hungry." Kym is also an accomplished voice-over actress. Ms. Whitley has voiced the character, Honeybee on Black Dynamite: The Animated TV Series, and the character, Melonee in the Animated feature film, "Rango."



Kym Whitley created the "Don't Feed Me" campaign to enlighten the public of food allergies for adults and children, namely for her most treasured possession and son, Joshua.



Follow Kym Whitley on Facebook, Instagram and Twitter @kymwhitley and visit "Don't Feed Me".org.