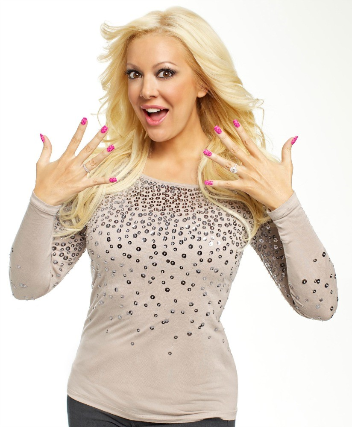 Katie Cazorla's Bio
Katie Cazorla grew up in Upstate New York in a fun family. She made her way to Los Angeles after winning a Young Stand up Comedians Award at the age of 20. She started in 2000 at infamous clubs around Los Angeles. Taking a break to star in her own show Nail Files, which broke ratings history on TV Guide Network to landing spots on Jimmy Kimmel Live, NBC, BET, FOX and Hallmark.

After starring in her current show on E! channel, Second Wives Club, Katie decided to go back to her love of writing and performing Stand Up Comedy. You can catch Katie as a reoccurring co-host on Steve Harvey's daily talk show on ABC and her podcast Katie's Tea House.

Katie attributes her successes and drive from living in her car in LA and never giving up. She currently owns a restaurant, Hi SocieTEA in the W Hollywood Hotel, coincidentally across the street from the parking lot she used to park and sleep in her car in.