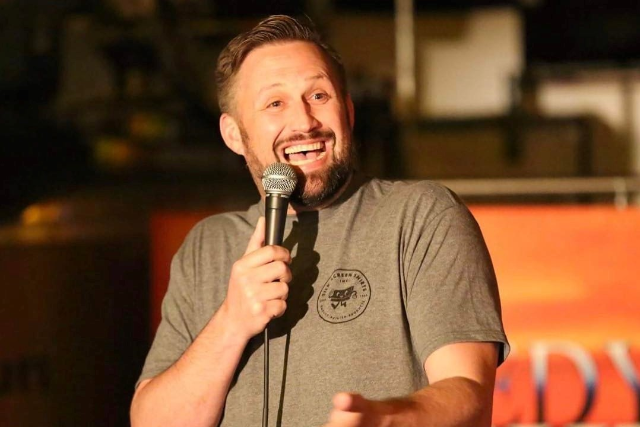 Josh Nelson's Bio
Josh Nelson is a San Diego based comedian and comedy show producer from Escondido. Josh does shows all over the country bust mostly in his home city of San Diego. He started comedy on a dare from his friend on his birthday and hasn't looked back since. His comedy comes from his life experiences and the stupid stuff he does. Josh gets a lot of his material from his family. He was an only child until 10 and now has 9 brothers and sisters, so you can imagine the material from there. You can see Josh Nelson perform mostly on the weekends at any one of the major comedy clubs in San Diego. Josh was a finalist in San Diego's funniest comic contest 2 times.

Josh Nelson also is part of a sketch comedy group called Funbus Comedy with a group of friends. Funbus is made up of a group of crazy friends from LA and San Diego. Funbus was founded in 2011 and is picking up steam everyday.

Besides stand up comedy and his sketch comedy group Josh also produces comedy shows in San Diego. He is part of a group called AllStar Comedy. AllStar Comedy is one of the top comedy show producers in San DIego, and produces shows at Comedy Palace and Mad House Comedy club along with many other venues. He also produces one of San Diego's best comedy shows at The Wood every Wed night. His show he produces at The Wood is a Free show with Comedy Central talent every week.