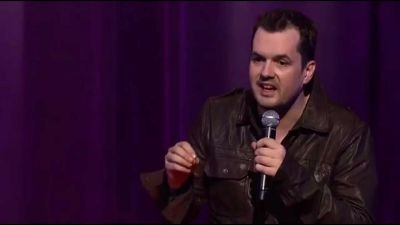 Jim Jefferies' Bio
Jim Jefferies hailing from Australia headlines around the globe this year with his most recent tour self-titled simply JIM JEFFERIES. In keeping with his reputation for being brutally honest Jim cleverly subverts our expectation as he takes on topics such as fatherhood love and education as well as his favourites: religion porn and politics.

On the heels of his third one hour wildly successful comedy special FULLY FUNCTIONAL (EPIX Fall 2012) he is currently starring in his own sitcom LEGIT with each episode centered around stories from his stand up. He stars in writes and produces the show which premieres on FX January 17 2013.

One of the most sought after comedians Jim returned this past summer to sold-out performances at Montreal's Just For Laughs and Edinburgh's Fringe Comedy Festival. Previously Jim was seen in his Showtime one-hour comedy special ALCOHOLOCAUST and his debut JIM JEFFERIES: I SWEAR TO GOD on HBO. Jim's bold and painfully honest commentary captivated all who tuned in. Jim has also been seen on HBO's "Down and Dirty with Jim Norton" and he hosted "Live at Gotham" for Comedy Central.