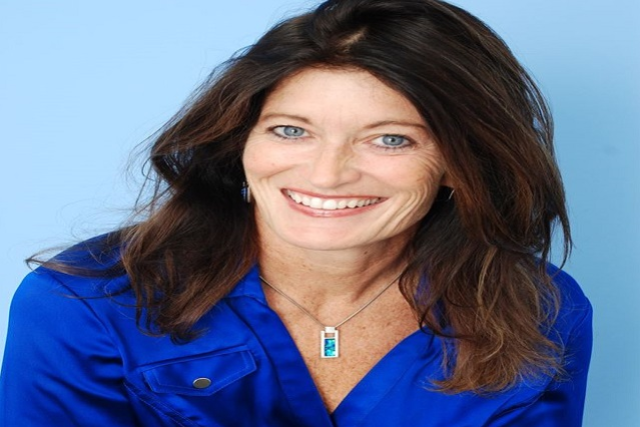 Jennie McNulty's Bio
The New England Blade named Jennie McNulty, "One of the premiere comedians in the country." The Examiner called her an, "infectiously energetic, remarkably deft comic with a warm disarming style and some of the best improv skills in the business." Curve magazine rates her among the "Top 10 lesbian comics." Her playfully sarcastic style wins over every crowd the moment she takes the stage.

Jennie's comedy career has taken her all over the world, from entertaining troops in Iraq, Afghanistan and Eastern Europe to the beautiful beaches and serene sea ports of the LGBT travel world with "Olivia" and "Atlantis" travel companies. You may have also seen her on NBC, Logo TV and in the independent Sci Fi film, "Lights" or the newly released award-winning feature, "Freelancers Anonymous." And, she's headlined Comedy Clubs coast to coast for years.

McNulty is also the host of the popular podcast, "Walking Funny." Currently seen on Facebook Live, Jennie interviews her guests while they take a walk and encourages the viewers to comment AND walk along!