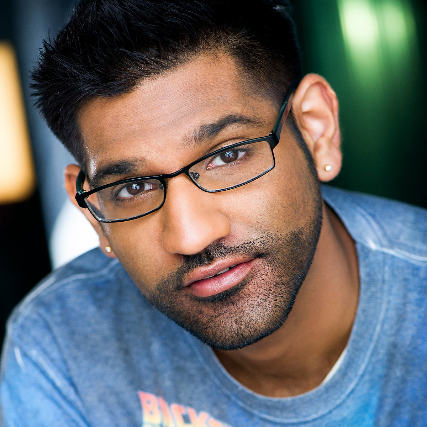 Jay Mandyam's Bio
Jay Mandyam was pushed into doing stand-up comedy by one of his college

professors at the age of 19. He has performed at clubs and colleges all over the

nation, and worked with national headliners including: Whitney Cummmings,

Chris Hardwick, Pauly Shore, Louie Anderson, D.L. Hughley, and his comedic idols

Christopher Titus and Paul Reiser. Jay's comedy focuses on himself, his life, and

his relationships with people, and growing up a minority in the south. Jay was

featured on the third season of the hit HBO TV show "Silicon Valley". He also

made a couple of appearances Comedy Central's "@midnight with Chris

Hardwick", Howard Stern's "The Wrap Up Show", and "Modern Family". In

addition to stand-up, Jay is an accomplished writer, having written on Russell

Brand's TV show, the Netflix show "The Fix with Jimmy Carr", D.L. Hughley's

Netflix special "Contrarian", and Adam Sandler's Netflix special "100% Fresh".

Currently Jay can be seen every night as Indian Jay on "The DL Hughley Show" on

TVOne.