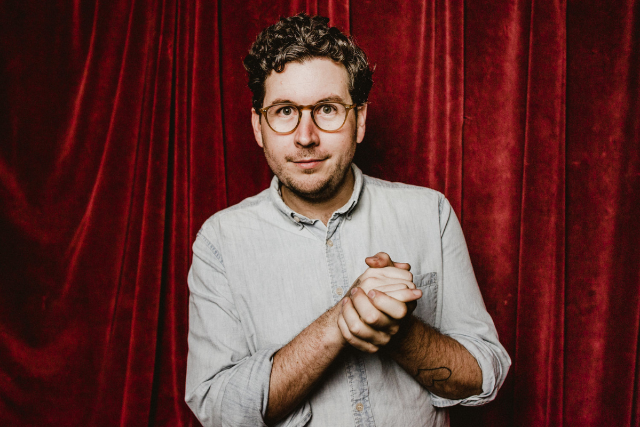 J.F. Harris' Bio
Known as one of hardest working comics in the business, J.F. Harris first came up in the downtown New York City comedy scene in the late 2000's. Developing a rapid fire, shockingly funny and personal storytelling style, that quickly made him a staple in both the most established N.Y. comedy clubs and the hippest Brooklyn alt shows. J.F.'s jokes pull from his life touching on topics like dealing with dyslexia, sobriety and the adventures of growing up in blue-collar Staten Island. Looking like he could play in your favorite indie rock band it's no shock to see him on festival line ups like SXSW. J.F.'s success in New York soon led to grindy gigs on the road where over the years he developed into a true headliner and was scooped up to open in arenas and theaters for acts like the Impractical Jokes and Joel McHale. He himself has taken his act around the globe to places as far as Hong Kong and Mumbai, India.

J.F. is also one of the go to guy behind the scenes in comedy for over a decade working with stars like Will Smith, on hit shows like Netflix's Magic For Humans and ghost writing for countless others. J.F. was first tapped to be in front of the camera by Bill Burr, who hand picking J.F. for his Comedy Central show The Ringers, where as Bill put it was a showcase of "The best of the new best in comedy." Shortly after J.F. made his breakout late night stand up debut on The Late Late Show, racking up the applause breaks and received an open invite to return from host James Corden. His long anticipated first stand up comedy hour special People Make Mistakes is set to debut in late this year.

When not touring J.F. splits his time between his adopted home of Los Angeles and the childhood one he can't shake New York.