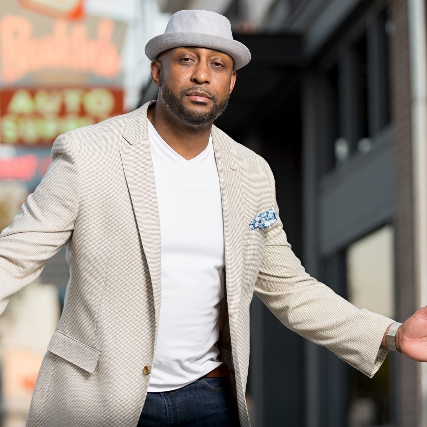 Greg Williams' Bio
Greg "G" Williams is working diligently to be a breath of fresh air by taking a different path into the world of comedy. His comedic style arises from his day to day life as a male nurse. Born in Roanoke, Virginia and raised in Fayetteville, North Carolina "G" joined the Army where he served for five years during Desert Storm. After leaving the Army "G" became a Registered Nurse, specializing with premature infants. After discovering life in a hospital can be hilariously entertaining, "G" developed his act in the comedy clubs of Atlanta.

An impressive article was written on "G" in The Atlanta Journal Constitution about his transition from nursing to comedy. The article caught the eye of several nursing organizations which contracted "G" as ice breaker comic to relieve stress and add an element of humor to nursing conferences.

After four years of successful exciting comedy ventures in Atlanta "G" sought new adventures and relocated to Northern California's San Francisco Bay Area where he has hit the ground running in the comedy arena.