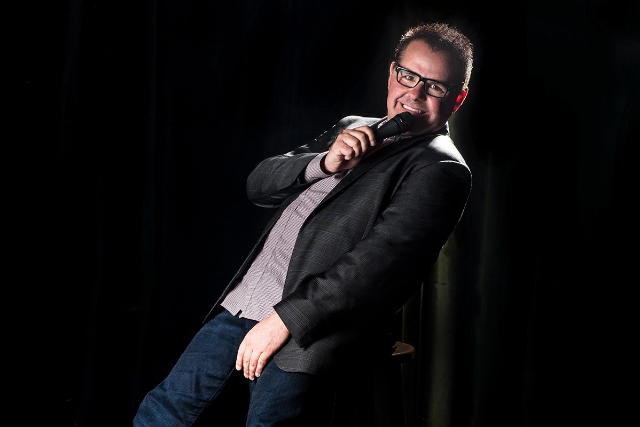 Gary Cannon's Bio
Gary Cannon's mom knew her son had comedic talent when, at the young age of five, Gary had a very bad cold. At the time, his mom was out of kleenex and offered her son toilet paper instead. Gary quickly replied, "I need to blow my nose not wipe my ass." After getting the @#$% beaten out of him, and a timeout, his comedy career began.

Gary began making people laugh in San Francisco but soon moved to LA. After a short time in LA things started happening. He was soon working at all the Southern California Improv clubs, was a regular host at the Hollywood Improv, consistently emceeing shows with some of the biggest names in comedy.

His amazing crowd skills, high energy and ability to jump-start an audience enabled Gary to transition his skills to a television warm-up comic. Anyone visiting LA and seeing a show tape in front of an audience has probably met Gary. He sets the tone before and during the show creating a fun atmosphere and making audiences enjoy their time especially when many shows can often take hours to tape.