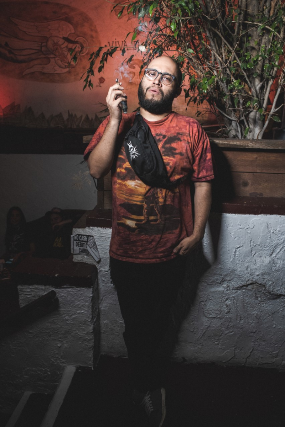 Frank Castillo's Bio
Frank Castillo grew up in San Jose,

CA. When he moved to LA, he worked his way up at the iconic Los Angeles venue The Comedy Store and was passed as a Paid Regular. Frank became a staple of The Comedy Store Roast Battles, and in January of 2017, Frank became the Champion of Roast Battle II on Comedy Central. Frank can be seen in the Showtime documentary The Comedy Store, in Mike Binder's upcoming feature Halfway To Amarillo, and most recently released his first album Lupe with Comedy Dynamics. He has two podcasts Buddies and Peak'd supported by Puffco, Punch extracts and Alienlabs.