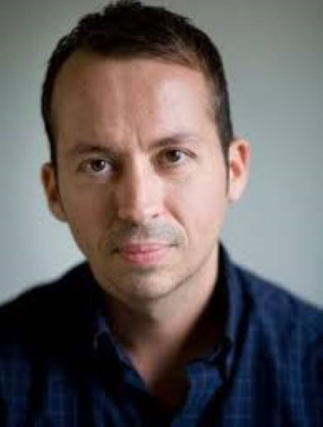 David Crabb's Bio
DAVID CRABB is an LA-based author, performer & storyteller. His 2013 solo show Bad Kid was named a New York Times Critics' Pick. Bad Kid the memoir was released in 2015 by Harper Perennial. David was one of 7 performers chosen by Time Out New York for their 2013 New York Comedy Festival line-up. The Wall Street Journal praised him as a performer capable of guiding a crowd "from belly laughs to pin-drop silence." He is currently is a host of The Moth and RISK!

David has directed & coached storytelling at NYC's Upright Citizens Brigade Theatre (UCB), People's Improv Theatre (The PIT), Occidental College, Indiana University, Kevin Allison's The Story Studio & NYU's Tisch School of the Arts. He serves as a writing mentor with The Writers Guild Initiative and has designed and taught corporate storytelling programs at Twitter, Google, Facebook, Fidelity, Bravo, The New York Times, and more.

David has been a member of NYC's Axis Company Theatre since 2003, developing original material in New York, Paris and at the Edinburgh Fringe Festival in Scotland. Since 2012 he has performed the solo pieces Bad Kid, $1800, Story Roulette, Man In A Hole & his new character/storytelling hybrid piece, "US & Them & Me & You." He the recipient of Occidental College's 2019 Wanlass Grant, where he is currently a visiting artist and professor of autobiographical performance.